Description
Fine, Independent Video Games. Bison Kings is a small team of developers from Wyoming that focus on making great, independent video games.
History
History
Bison Kings began when two guys chatted about video games during a break from their day jobs in 2011. Nearly five years of learning, game jams, and part-time work later, they finally decided to get serious about this whole making games shtick. They entered the Casper Startup Challenge, a local entrepreneurial competition hosted by the Wyoming Technology and Business Center, in the Spring of 2016. After winning the competition, they got to work, still part time, but incredibly more motivated and empowered to BUILD GAMES.
Projects
---
Videos
Deadly Edge Greenlight Trailer YouTube
---
Images
There are far more images available for Bison Kings Game Studios, but these are the ones we felt would be most useful to you. If you have specific requests, please do contact us!
---
Logo & Icon
download logo files as .zip (538KB)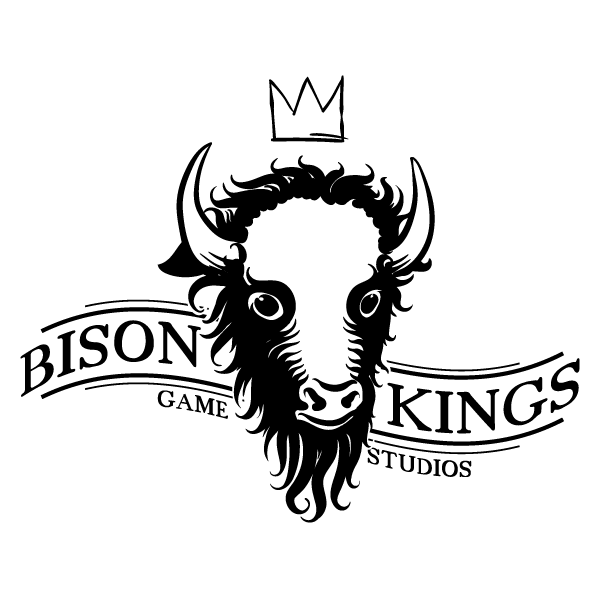 ---
Awards & Recognition
"Casper Startup Challenge" - Casper, 25th May, 2016
---
Team & Repeating Collaborator
Eric Lewis
Owner, Artist
Bradley Erickson
Owner, Programmer
Contact
---
presskit() by Rami Ismail (Vlambeer) - also thanks to these fine folks